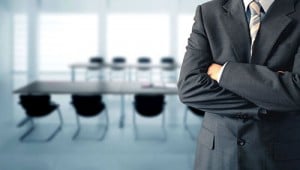 The swimming pool industry nowadays consists of service companies demanding and guiding you on what you "HAVE TO" do to make or keep your backyard looking "perfect". Nothing is perfect but with our services, you will receive comforting and satisfactory results and then we will let you decide on how your backyard looks. At DMV Pools we don't necessarily believe in demands. As a professional service provider, we look forward in building efficient and close relationships at first and then work on coming up with solutions for your swimming pool's repair/touch up needs. After providing accurate advising and recommendations based on your needs, you let us get to the hard work. At DMV Pools, we understand that no two swimming pools are the same and we're organized to adapt to the varying needs of our clients.
Being a family owned and operated company in the local DMV area, our team and our decade of expertise (DMV pool service) gladly provides services in northern Virginia and the metropolitan parts of Maryland and DC. You may consider DMV Pool Service company as an ideal solution to cover all your pool needs. No matter the size of the project, every step of the process will be handled. Our work is guaranteed, and we make sure you are kept up-to-date on our progress and all other aspects of the project. We are licensed, insured and bonded. Give us a call today and schedule your free estimates now!
Testimonials from our valued Customers
I found DMV pool service by looking at Yelp and the reviews I read convinced me to select them for my above ground pool vinyl replacement. I dealt with Dimitriy and was impressed by his professionalism and tradecraft. I followed his recommendation for a liner and I am very satisfied. The work was completed accurately and in a timely manner for a reasonable price. I am a new pool owner and Dimitriy took the time to show me how to work my system and gave me great advice. I would recommend DMV pool service to anyone without any reservations.
John J. in Alexandria, VA
Pool Renovations & Equipment Installation,
Their team came on time the next day on Memorial Day weekend after my previous pool service failed me and got my pool ready in 3 days for my party - saved the day!
Rita N. in Falls Church, VA
Pool Maintenance & Equipment Installation,
The service was excellent and 100% recommendable with their attention to detail and problem solving efficiently.
Juan S. in Alexandria, VA
Equipment Installation & Repair,
DMV Pool Service replaced my old pool liner with a new top brand custom vinyl liner. Just 5 days, from giving the quote to me, to a complete and finished project. Absolute dedication, professionalism and easy going communication. References were given, price was competitive, customer service superb, experienced in work... what else would you ask for? I'm very pleased with my choice. Thank you.
Bobby M. in Hyattsville, MD
Vinyl Liner Replacement,
I found DMV by reading all the reviews from different sites and decided to take a chance that they lived up to their hype, well, they did! They not only cleaned the pool, but also re-caulked the entire outside at an extremely good price! I paid for their yearly every other week maintenance open/close package at a great price! At the very least, have them come out and give you an estimate, you won't be sorry!
Todd D. in Reston, VA
Caulking, Maintenance Service,
Viktor G. in Herndon, VA
Equipment Installation & Repair,
This is an outstanding company run by a great individual. Dimitry is super-responsive and returns my phone calls immediately. I also had them install a new filter and they went above and beyond what I expected. Hire them for all your pool needs. Simply tremendous!
Sabatino L. in Vienna, VA
Pool Maintenance & Equipment Installation,
Dimitri is very professional and works each job thoroughly. He is quick to respond regarding any requests or questions. Made the service call and a couple days later Dimitri showed up and did an excellent job. I even asked him to come back to help me with another job as well. Will certainly be using them in the future! Amazing workers, amazing price. Hire them now!
Evelyn H. in McLean, VA
Pool Maintenance & Equipment Installation,
Always fair, always responsible, and always does a good job. We have grown to trust Dmitriy. He has always been good to his word and if anything goes wrong he will make it right. We will continue to do business with DMV Pool Service.
Monica R. in Vienna, VA
New Plaster, Coping, Tiles, Caulk, Equipment,
Professional quality, quick and easy service. I am very pleased with the results and I would recommend this service to anybody for small and big repairs or even just cleaning services. My pool haven't looked as good in years! Thank you guys!!!
Be H. in Alexandria, VA
Install or Repair Tile,
Their team did a great job to replace waterline tile for my pool. We are very pleased with the results. He is responsible and quick to respond. We will continue to do business with DMV Pools
Alice F. in Alexandria, VA
Pool Tile Line Replacement,
I have been using them for 7 years. Staff is professional and very knowledgeable. Never had any issue with them. They also installed me water slide, did a good job!
Rakesh W. in Herndon, VA
Pool Maintenance & Equipment Installation,
Comments: I had 3 contractors call me about the service I was looking for. Di was the only one who understood what a 18x38 rectangle looked like without having to see it. The 2 other companies needed to see the pool and instantly starting selling me something before even discussing my project... which was to install safety cover. DMV did excellent work and in the end I did get them to quote me on services I my need for next year. Thanks.... I couldn't be more pleased.
David M. Springfield, VA
Safety Cover Installation,
Last 4 summers, DMV Pools serviced our pool perfectly. This includes opening, closing and weekly service. Multiple times, they fixed and upgraded the pool pump equipment successfully. Highly recommended.
Leo K. Fairfax, VA
Pool Maintenance & Equipment Installation,
After many years of searching for a good pool company, we are happy to have found DMV Pools. This year will be our third year working with them, and we continue to be pleased with the service they provide and the value they offer. They open, close, and service our pool weekly. If an issue arises, I send a quick text message and they work on it the same day, and usually resolve it within 24 hours (the exception being if parts must be ordered or the weather is not good).
Cynthia A. Great Falls, VA
Pool Maintenance & Equipment Installation,
Great service. They take care of everything! They trouble shoot any issues and always make sure my family has a great summer!
David O. Leesburg, VA
Pool Maintenance & Equipment Installation,
Dimitry is very professional. In the 15 years I have been a pool owner, I have finally found a reputable, skillful and honest pool maintenance company. Whether its your surgeon, mechanic, IT specialist, etc., most of us have little idea about the technical aspects of the service being provided. We are easy prey for the unethical. I am so grateful to have DMV Pool Service as our pool maintenance company because I trust you and truly believe you won't exploit us. Thanks!
Bruce G.
Annandale,
VA
Very prompt service, quality customer care, quality of work superb. I had had a previous quote for over $25,000 but the actual work done was less than $1000. Demitre called back to make sure things were going well as a follow up. The pool is working the best it has in years! I would highly recommend DMV for all pool needs. It is rare to find good quality workmanship as well as good customer care today. DMV has both.
Robert D. in Lorton, VA
Pool Renovations & Equipment Installation,
Re-plaster, Tiles, Coping, SPA, Piping, New Equipment
These guys are extremely professional. They were very honest. They let me know nothing was actually wrong with the pool and how to use the equipment properly. These guys have earned my trust. Highly recommended!
Sarah J.
Arlington,
VA
Hired to maintain pool while home was vacant and listed for sale. Though hard to reach on short notice (always busy, it seems), calls were always returned and every effort was made to respond to realtor's concerns - including extra trips when weather or access were issues. Great service!
Homeowner
Oakton,
VA
We are extremely satisfied with DMV Pools. They showed up on the same day as the first contact (the Friday of Memorial Day weekend). The pool was green when they arrived and blue when they left that day (they shocked the pool free of charge). They also came back on Sunday of Memorial Day weekend to vacuum and clean out filters so the the pool was crystal clear and able to be enjoyed for Memorial Day. But their excellent service and professional behavior did not stop there. The general manager came to our house on the following Thursday to meet us and learn about some of the unique aspects of our situation. We are impressed with their excellent customer service, professional behavior and thorough knowledge of maintenance and repair of pools and pool equipment.
Shawn A. in Great Falls, VA
Pool Maintenance & Equipment Installation,
They are wonderful! We searched for a pool company and had difficulty finding a good one until we found DMV Pool Service. They respond promptly to our calls and did exactly what we asked for our pool with out trying to up-sell us. They are reasonably priced and provided high quality work. They are professional and know the pool business well. They have even followed up with us about opening our pool for the 2013 season, which I appreciate as pool services get busy. I fully recommend DMV Pool Service!
Rachael S. in Alexandria, VA
Pool Maintenance & Equipment Installation,
Did an excellent job considering the obstacles that yard drainage system presented. at a reasonable price. pleasant to work with.
Cortney T. in Bethesda, MD
Pool Renovations & Equipment Installation,
This company does great job. They have given me some great advice as well. Investment property, pool has been completely reno from A to Z. Thanks
Louis H. in Vienna, VA
Pool Renovations & Equipment Installation,
Tiles, Coping, Painting, Caulking, Filter, Pump, Heater