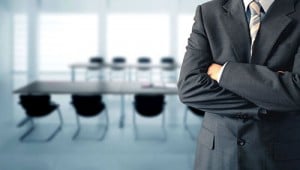 We are a locally owned and family-operated company. Our team has over a few decades of expertise. DMV pool service gladly provides services in northern Virginia and some of the metropolitan parts of DC. As a professional service provider, we look forward to building efficient and close relationships with the customer. We provide accurate advice and recommendations based on your swimming pool needs. No matter the size of the project, every step of the process will be handled because we are dedicated and hardworking. Our work is guaranteed, and we make sure you are kept up-to-date on our progress and all other aspects of the project. Give us a call today and schedule your free estimates now!
Testimonials from our valued Customers
Their team came on time the next day on Memorial Day weekend after my previous pool service failed me and got my pool ready in 3 days for my party - saved the day!
Rita N. in Falls Church, VA
Pool Maintenance & Equipment Installation,
The service was excellent and 100% recommendable with their attention to detail and problem solving efficiently.
Juan S. in Alexandria, VA
Equipment Installation & Repair,
I found DMV by reading all the reviews from different sites and decided to take a chance that they lived up to their hype, well, they did! They not only cleaned the pool, but also re-caulked the entire outside at an extremely good price! I paid for their yearly every other week maintenance open/close package at a great price! At the very least, have them come out and give you an estimate, you won't be sorry!
Todd D. in Reston, VA
Caulking, Maintenance Service,
This is an outstanding company run by a great individual. Dimitry is super-responsive and returns my phone calls immediately. I also had them install a new filter and they went above and beyond what I expected. Hire them for all your pool needs. Simply tremendous!
Sabatino L. in Vienna, VA
Pool Maintenance & Equipment Installation,
Always fair, always responsible, and always does a good job. We have grown to trust Dmitriy. He has always been good to his word and if anything goes wrong he will make it right. We will continue to do business with DMV Pool Service.
Monica R. in Vienna, VA
New Plaster, Coping, Tiles, Caulk, Equipment,
Professional quality, quick and easy service. I am very pleased with the results and I would recommend this service to anybody for small and big repairs or even just cleaning services. My pool haven't looked as good in years! Thank you guys!!!
Be H. in Alexandria, VA
Install or Repair Tile,