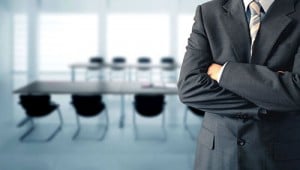 We are a locally owned and family operated company. Our team has over a few decades of expertise. DMV pool service gladly provides services in northern Virginia and some of the metropolitan parts of DC. As a professional service provider, we look forward to building efficient and close relationships with the customer. We provide accurate advising and recommendations based on your swimming pool needs. No matter the size of the project, every step of the process will be handled because we are dedicated and hardworking. Our work is guaranteed, and we make sure you are kept up-to-date on our progress and all other aspects of the project. Give us a call today and schedule your free estimates now!
Testimonials from our valued Customers
I found DMV pool service by looking at Yelp and the reviews I read convinced me to select them for my above ground pool vinyl replacement. I dealt with Dimitriy and was impressed by his professionalism and tradecraft. I followed his recommendation for a liner and I am very satisfied. The work was completed accurately and in a timely manner for a reasonable price. I am a new pool owner and Dimitriy took the time to show me how to work my system and gave me great advice. I would recommend DMV pool service to anyone without any reservations.
John J. in Alexandria, VA
Pool Renovations & Equipment Installation,
Their team came on time the next day on Memorial Day weekend after my previous pool service failed me and got my pool ready in 3 days for my party - saved the day!
Rita N. in Falls Church, VA
Pool Maintenance & Equipment Installation,
The service was excellent and 100% recommendable with their attention to detail and problem solving efficiently.
Juan S. in Alexandria, VA
Equipment Installation & Repair,
DMV Pool Service replaced my old pool liner with a new top brand custom vinyl liner. Just 5 days, from giving the quote to me, to a complete and finished project. Absolute dedication, professionalism and easy going communication. References were given, price was competitive, customer service superb, experienced in work... what else would you ask for? I'm very pleased with my choice. Thank you.
Bobby M. in Hyattsville, MD
Vinyl Liner Replacement,
I found DMV by reading all the reviews from different sites and decided to take a chance that they lived up to their hype, well, they did! They not only cleaned the pool, but also re-caulked the entire outside at an extremely good price! I paid for their yearly every other week maintenance open/close package at a great price! At the very least, have them come out and give you an estimate, you won't be sorry!
Todd D. in Reston, VA
Caulking, Maintenance Service,
Viktor G. in Herndon, VA
Equipment Installation & Repair,